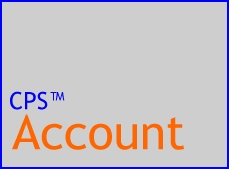 Welcome to
CubeIQ
products and systems web pages.
CubeIQ
Solutions and Systems
:

Integrated Solutions
Cheque Processing System -
CPS™
Cheque Processing System for Accounting Departments -
CPS/Account
™
C

heque

P

rocessing

S

ystem for

A

ccounting

D

epartments

-

CPS/Account

™ is a system for the bulk processing of bank and private cheques at the contemporary accounting departments. The system can process large volumes of cheques at high speed and with great accuracy. It uses advanced image recognition technology, becoming a powerful tool to increase productivity.
The system can have one or multiple Cheque Processing Stations. Each station consists of a document scanner and the accompanied software application. The stations have small footprint, are silent, easy to install, operate and maintain and can process a variety of documents.
Operation
Once the application is started, it automatically recognizes the image capture device (scanner) and is then held in a wait state until a cheque is introduced to the feeder. The image capture device pulls the cheque through, captures an image and reads the code line.
When all of the cheques for a batch are complete and the user does insert any more cheques to the feeder, then the application displays the scanned cheques in a grid and allows the user to type in the amount and the issue date (if not automatically captured) and to correct any faulty captured data.
When all of the cheques for a batch are complete, the total number of cheques and the total amount of the cheques of the batch is shown and the user has to validate the two values. At this stage the save button is enable and when clicked on the information captured (images and cheque details) is stored.
The accounting system is updated with cheque data, either on-line or through a batch procedure at the end of day cycle.
Features
In
Basic Version
the system is suitable for
small to medium
daily production, up to 50 cheques per day.
Manual - single cheque feed scanner, frond side of cheques captured.

Automatic - multiple cheque feed scanner (option).

Capture front and back side of cheques (duplex scanning) in one pass (option).

Merge front and back side of a cheque into single image (option).

Full OCR and MICR code line data capture.

Operates in single cheques or in batch mode (cheque packets).


Cheque data storage:

For each batch, cheque data are stored in files, named under processing date and batch sequence number.


Cheque image storage:

Cheque images are stored in files named under processing date, batch sequence number and cheque sequence number.

Standard functions: scan, archive (save), retrieve, print.

Custom interface for importing cheque data to accounting system.

Customer (payee) number and invoice number (paid) included in cheque data.

Report printing for each batch and for each processing (daily) cycle including full cheque code-line data and customer data

Single or multiple stations in stand alone operation.

Manual daily, weekly, monthly backup of cheque data and images to a CD/DVD.

Cheque scanner hot swap capability (option).

Support of cheque scanners with proprietary device drivers from different manufactures such as CTS, Rototype, Buic and any other upon request.


Supports any TWAIN compatible scanner.



Related products
and information
: